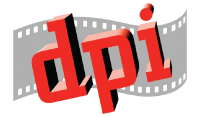 ABOUT US
For digital work, look no further. Our lab offers both PC and Macintosh platforms. With the ability to scan, retouch, and output an image in either negative, transparency or print, we can do it all. In our lab we provide a wide array of services. We offer custom color and black and white prints of any size up to 4'x10'. Machine prints can be produced from negatives, transparencies or digital images in both color and black & white.
Specialties include:
Photo and Film Restoration
Black & White Fiber Printing
Black & White Film Processing
Copy Services
Custom Analog Printing
Digital Composition
Duplicate Transparencies
E-8 Film Processing
Rack & Hanger Processing
Mounting and Laminating
Darkroom Rentals
Plus we now offer Shoot Your Ride! Take Show-And-Tell to a whole new level. Photograph your car, truck, or motorcycle on our "Shoot Your Ride" wheel. Drop by to see us, and if time is available, we'll give you a tour of the Shoot Your Ride studio.
Store Hours: Mon. thru Thurs. 8am-6pm, Fri. 8am-5:30pm