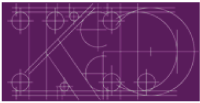 ABOUT US
Not only functional... truly one of a kind.

Whether your project is new construction or a remodel, professional room design is a very specialized and detailed process. We do not use computers to spit out the most universal combination. Instead, each design is meticulously prepared based on your specific needs and desires. We present each client with a creative design that is not only functional, but truly one of a kind.

What separates Jan Parker from other Kitchen Dealers? She is a professional designer and an avid cook!
"My extensive kitchen knowledge is technical as well as practical. It's a winning combination!"
Jan Parker, CKD